Volunteer at the Family Shelter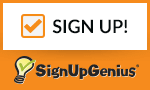 In June, we will partner for the 17th time with Project Home to provide emergency shelter in our Religious School wing for families who are without a home. Most of our guests are children, and we expect that the demand for shelter will be high based on our experience in past years.
Volunteering in and donating to the Family Shelter helps us to act on the Jewish value of hachnasat orchim…hospitality and welcoming the stranger.

It takes 150 volunteers to staff the Shelter for the month of June.
We need YOUR help!
Sign Up
TODAY
by clicking
here
!
Evening and Overnight Volunteers Needed June 1st to June 30th
We welcome new volunteers!
Family Shelter New Volunteer Orientation
Tuesday May 23rd 7:00 p.m. at Mount Zion in Johnson Social Hall
Evening Shift Sunday-Saturday: 5:30 p.m. – 8:30 p.m.
Overnight Shift Sunday-Thursday: 8:00 p.m. – 7:00 a.m.
Overnight Shift Friday-Saturday: 8:00 p.m. – 9:00 a.m.
Go to the Mount Zion Family Shelter Website to see:
Duties of Evening and Overnight Shifts
Needed Donations (put in bin by Cantor's office)
Background on why we do the Family Shelter
To Sign Up
Do it TODAY! The earlier you sign up, the more likely you are to get the date you want.
We have reduced the number of volunteers per shift this year and so we need to be sure we fully fill each evening and overnight slot. Click
here
to sign up for a shift
.
Questions? Email mountzionshelter@gmail.com