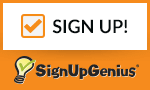 We need you – May 31 to July 1
Each June, Mount Zion partners with Project Home, a program of Interfaith Action of Greater Saint Paul, to provide safe shelter for families that find themselves without a home. We set up an 18-bed shelter at the temple and provide a snack, a place to sleep, and a bit of breakfast. Last year, we provided 475 bed nights to a total of seven families.
The shelter is staffed entirely by volunteers… that's where YOU come in! Volunteers are needed to fill evening and overnight shifts, as well as move-in and move-out shifts, from May 31 to July 1. We need two adult volunteers for each evening shift and two for the overnight shift, which consists mostly of sleeping at Mount Zion and being available in case of emergency.
Volunteers 18+ may bring children age eight or older. This ensures your attention is on the guests, many of whom have small children. Check your calendar now and set aside a day or two in June. You may invite friends who are not MZ members. Signup and set aside a day or two in June. We welcome new volunteers!
Shelter Orientation is Tues. May 28, 7pm at Mount Zion.
For more info., contact the Shelter coordinators.
All members of Mount Zion are most welcome to volunteer with the shelter. We would be happy to think through any access or accommodation needs that would facilitate your participation with this important and meaningful opportunity. Please contact Larry Solomon with any questions or requests.
As always, the shelter can use your donations: •new or gently used summer clothing for kids, teens, and adults • NEW socks and underwear (all sizes) • diapers sizes 4, 5, and 6 • pull-ups • formula • sippy cups • baby bottles • baby wipes • deodorant • feminine hygiene products • floss • toothpaste • paper towels and napkins. Please place donations in the bin by Cantor Spilker's office. Thank you!
https://mzion.org/wp-content/uploads/2012/05/email-header.jpg
175
600
tmatzek
https://mzion.org/wp-content/uploads/2018/01/header-alternative.png
tmatzek
2019-04-23 09:12:18
2019-05-17 09:14:19
Family Shelter